You need a little extra space. There's no reason to make this a "thing."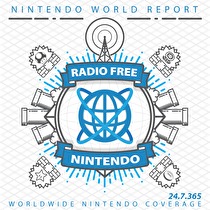 Download in MP3 Format
Subscribe to MP3 Feed
Subscribe via iTunes (Please rate and review, too!)
This week it's all Nintendo Direct, front to back.
You know what was in the Direct, and if you don't – you will.
Send us emails here.
This episode was edited by Guillaume Veillette. The "Men of Leisure" theme song was produced exclusively for Radio Free Nintendo by Perry Burkum. Hear more at Perry's SoundCloud. The Radio Free Nintendo logo was produced by Connor Strickland. See what he's up to at his website.
This episode's ending music is Main Theme from Paper Mario The Thousand Year Door. It was selected by Greg. All rights reserved by Nintendo Co., Ltd.